Tom Lyons
Sales Director

It was just something that I had to go for when the opportunity arose for me to set up a small used car dealership in my hometown. After spending twenty-one years living in Ashby it seemed a perfect opportunity to open my own business in a place that i'm most familiar with.

I went into a sales based role at an early stage of my career and have since sold kitchens, bathrooms and gym based memberships. I always felt that the skills I had developed would suit the motor trade and a sales based position within it.

During my spare time (when I get any!) I like to support my favourite football team whom I've followed for the past 18 years. Emma and I also enjoy international cuisine and dine out regularly to experience different dishes from around the world. I have plenty of local recommendations…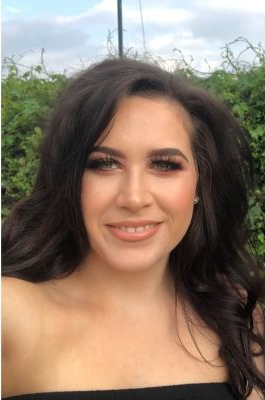 Emma Topley
Director

I let Tom deal with the daily running of Castle Prestige as I have my hands full with other commitments. I am currently employed full time as a Garage Administrator in the same Business Centre as Castle Prestige, so I am here when Tom needs my input. I have been in the Motor Industry for the last 7 years working at a company that my parents set up and ran for the last 23 years, up until November 2018 when they parted ways with the business.

On the side, since 2017, I also run my own Makeup & Spray Tanning business. It has grown over the past couple of years and I'm looking forward to carrying this on further towards the end of 2020.